I am a list lover -- I am drawn to book lists more than any other kind of content in the bookish corners of the internet. They're a fun way to get bite-sized bits of information, but sometimes they can run together if they don't have a personal touch. So I thought I would try highlighting not only books that are on my radar this month, but books that I have read that are coming out this month to help anyone reading to gauge their interest. If you've read any of these, let me know your thoughts!
March Books I've Read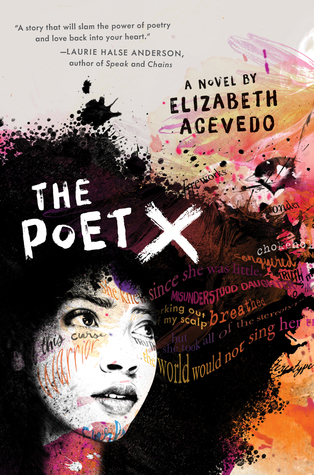 The Poet X by Elizabeth Acevedo
Novel in Verse, 368 pages
March 6, 2018 from HarperTeen (HarperCollins)
This book won me over with it's beautiful and powerful words about the beauty and power of words. It is in many ways a love poem to poetry itself, although it is also a story about the daughter of Dominican immigrants in New York, and the juxtaposition of her self-discovery and the feelings of shame and smallness imposed by a strict Catholic upbringing. It is a story about finding one's voice that I think will resonate with a lot of people, especially young women, even if their circumstances and upbringing are different.
Tyler Johnson Was Here by Jay Coles
March 20, 2018 from Little, Brown (Hachette)
This book wasn't what I was expected, and I feel like it's kind of something different at each part. The first part was kind of a mystery/hunt for Marvin's missing brother, but around the middle (and this is only a minor spoiler because this is how the book was pitched to me) it turns into a more visceral reaction to finding out that his brother was murdered by a police officer.
While the book reads very quickly, it was this second part that I really liked. It gets intense - Marvin's emotions are palpable, and the prose slips into a poetic voice that still feels authentic to Marvin. In fact, I think it's where his voice is strongest.
Overall, I thought this was good, emotionally hard hitting, with an important voice and message, though sometimes the lack of moral grey area does it a disservice. I think the writing has very powerful moments, but I don't think it's as impactful as the works it's compared to.
Anticipated Releases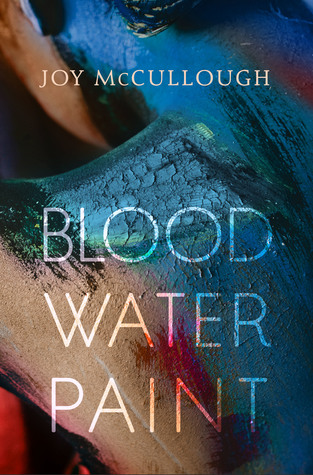 Blood Water Paint by Joy McCullough
Historical Fiction, 304 pages
March 6th, 2018 from Dutton (Penguin Random House)
I'm excited for this one because it seems so different from the YA books I've been seeing lately. I don't remember the last time I read a YA historical fiction novel that didn't have a fantasy bent, let alone one set in 17th century Rome. On top of that, it's in verse (!), based on a true story (!!), and I'm interested to see how this historical narrative will speak to the sharply current topic of processing trauma after rape.
Children of Blood and Bone by Tomi Adeyemi
March 6, 2018 from Henry Holt (Macmillan)
The main thing I know about this one is that the buzz has been insane. Like, I've seen this on ALL OF THE ADS and on the cover of every publishing magazine that gets mailed to the store ever. Also, the ratings so far seem equally insane with 66% of goodreads ratings being 5 stars. Other than that, all I know is that this is a West-African inspired fantasy and that I am in.
That's all that I have on my radar for right now. There are some noticeable sequel omissions (
Obsidio
,
Restore Me
,
Hero at the Fall
) because I suck at staying on top of series.
Let me know which books you're anticipating! And what's your favorite way to learn about new releases?