TBRs are not my thing.
Honestly, picking out a stack of books I'd like to read each month sounds like a luxury. Like, the idea of having a nice little checklist of books and finishing all 176 books I wanted to read and then posting my huuuuuge wrap up stack on #bookstagram sounds too good to be true. People who can do that are bookish superhumans.
My process is more of akin to the frantic face-stuffing at Thanksgiving dinner. I don't want to miss out on anything so I just try to do a little bit of everything. I have to balance the books that have been collecting dust on my shelf for two years with the things I have to squeeze in for a readathon or buddy read, while staying careful to maintain that NetGalley ratio. I can't forget to keep an eye on which ARCs and galleys are about to release (or, let's be honest, that already released like two weeks ago and I need to get a shelf talker up so I can sell it and it doesn't get collect dust on the shelves and get doomed to an eternity of being UNLOVED FOREVER).
Clearly I don't put too much pressure on myself about it though.
...Anyway, here's some of what's on my plate for now: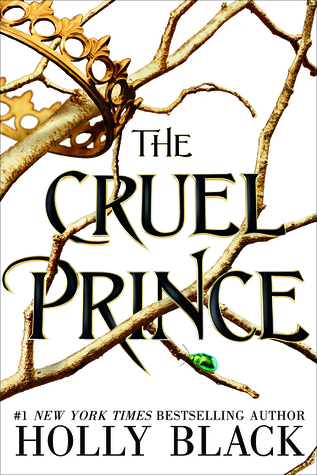 The Cruel Prince by Holly Black
Fantasy, 384 pages
Published January 2, 2018 by Little, Brown
goodreads
|
print
|
audio
I haven't read
all
that much of Holly Black, but I am in love with The Darkest Part of the Forest and I binge read the White Cat series in about two weeks. I'm really excited to see what the hype is about for this one, and to be buddy reading it with a new friend!
Thunderhead by Neal Shusterman
Science Fiction, 504 pages
Series: Arc of a Scythe #2
Published January 9, 2018 by Simon & Shuster
goodreads
|
print
|
audio
I'm obsessed with this series. It brings me back to when I was equally obsessed with Unwind. Both are similar in that they explore futuristic worlds with advanced bodily technology, but more importantly they are both thought-provoking and
intense as fuck.
Books I'm Behind on Reviewing...
Tess of the Road by Rachel Hartman
Fantasy, 544 pages
Published February 27, 2018 by Random House
goodreads
|
print
|
audio
Seraphina
is one of my favorite books of
life.
Not only is it a smart and whimsical world, but Seraphina is one of my favorite YA heroines. This book is a companion that takes place long after the events of
Seraphina
, and follows her cousin (?) and has undercurrents of
Tess of the D'Urbervilles
. I'm pumped.
bonus: book I have to read before I review the thing I'm behind on reviewing
Shadow Scale by Rachel Hartman
Fantasy, 602 pages
Published March 10, 2015 by Random House
goodreads
|
print
|
audio
Seraphina is a favorite, but I shamefully haven't yet read the sequel... *shame* I thought Tess of the Road would stand alone enough, but someone warned me that it would kind of spoil some things so... THIS FIRST
Horror, 289 pages
Published September 26, 2017 from Dutton
I saw Stephanie Perkins on tour for this book and it was actually one of my favorite signings I've been to. She says it's kind of an appreciation of cheesy horror films she grew up with and tries to subvert some of the sexist tropes in the genre. I just need to read it already.
Strange the Dreamer by Laini Taylor
Fantasy, 536 pages
Published March 28, 2017 by Little, Brown
Okay, this one is so long overdue it probably shouldn't even be here in the list. But it just was awarded a Printz honor and so I am determined to overcome my intimidation by large dense fantasy bricks and get this one done!
Graphic Novels, 218 pages and 289 pages, respectively
Published August 13, 2014 and May 5, 2015 by Oni Press
goodreads
|
print
This series makes me super nostalgic for the early 2000s. I think I'm more obsessed with the 90s and early 00s than any other "historical" era.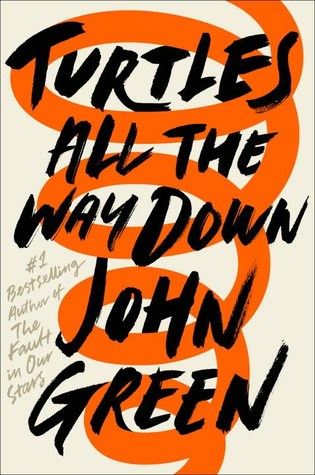 Turtles All the Way Down by John Green
Fiction, 288 pages
Published October 10, 2017 by Dutton
goodreads
|
print
|
audio
I've had this one for a while but it means a lot to me since I actually got to meet him and get it signed on his book tour. I think I'm going to love this one more than any John Green book because it deals with mental health, but I'm also afraid of it triggering my anxiety, which is one of the reasons I haven't read it yet.
Science Fiction, 288 pages
Published 1970
goodreads
|
print
|
audio
I've been wanting to read Ursula K. LeGuin for a long time since she was an iconic female science fiction author. After hearing about her passing, I was prompted to buy this really beautiful edition introduced by Neil Gaiman, and I can't wait to get to it.
Non-fiction Anthology, 320 pages
April 10, 2018
from Simon Pulse
goodreads
|
print
This is a non-fiction anthology about mental health from some favorite YA authors like Ellen Hopkins, Maureen Johnson, and Lauren Oliver. Mental health is such a relevant issue not only to me personally, but to the Millennial generation and Gen z, and I'm interested to see what these authors have to offer.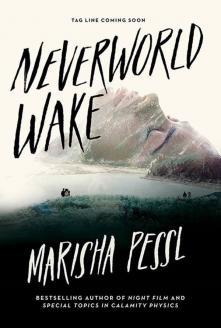 Neverworld Wake by Marisha Pessl
Science Fiction, 336 pages
June 5, 2018
from Delacorte Press
goodreads
|
print
|
audio
I know next to nothing about this book, except that it's the YA debut from Marisha Pessl, author of
Night Film
. "Adult" authors switching to YA can be hit or miss, so let's hope this is a hit. It's supposed to be a psychological thriller set at a prep school, so I'm hoping for something in the vein of
Megan Miranda
.
Monday's Not Coming by Tiffany D. Jackson
Fiction, 448 pages
May 22, 2018
from Katherine Tegen Books
goodreads
|
print
|
audio
Okay, I
really
don't know anything about this one but it came in the ABA White Box this month and I snagged it!
NetGalley Titles
Fantasy, 512 pages
May 22, 2018 from Sourcebooks Fire
I requested this for the pretty cover and because it's a bi fantasy that takes place in two timelines, centuries apart. That is all.
Audio Listening Copies from Libro.fm
Children of Blood and Bone by Tomi Adeyemi
Fantasy, 448 pages
March 6, 2018
from Henry Holt
goodreads
|
print
|
audio
Okay, so I actually just started this one last night and it has
amazing
narration with a West-African accent from Bahni Turpin (narrator of
The Hate U Give
). I hope I like it, because I'm going to be buying the hardcover when the author tours in the Bay Area next week!
I

Have Lost My Way

b

y Gayle Forman
Fiction, 368 pages
April 1, 2018
from Penguin Teen
goodreads
|
print
|
audio
I haven't been
loving
everything Gayle Forman comes out with lately, but If I Stay was one of the first YA books I fell in love with, so she's a forever auto-buy author for me.
And lastly:
Books from my Store
In the Distance by Hernan Diaz
Literary Fiction, 240 pages
Published October 10, 2018 by Coffee House Press
One cool perk of working at a bookstore is getting to borrow books I'm interested in (...and yet usually I buy them anyway). This one is an anti-western that
everyone
at my store is obsessed with and I just need to be in the loop.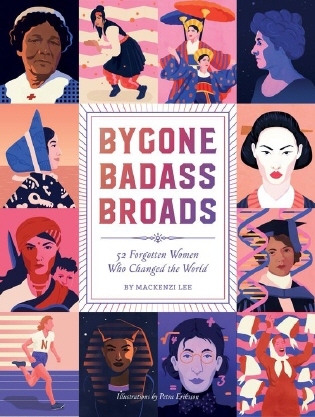 Bygone Badass Broads: 52 Forgotten Women Who Changed the World by Mackenzi Lee
Nonfiction, 176 pages
Published February 27, 2018 from Abrams Image
goodreads
|
print
This is a collection of stories about little-known historical women from the author of
The Gentleman's Guide to Vice and Virtue
(which I'm in love with). Just flipping through it, the illustrations are beautiful, and I can't wait to learn more about these women in history.
Now watch my wrap-up be NONE OF THESE BOOKS!
Follow me on
Follow