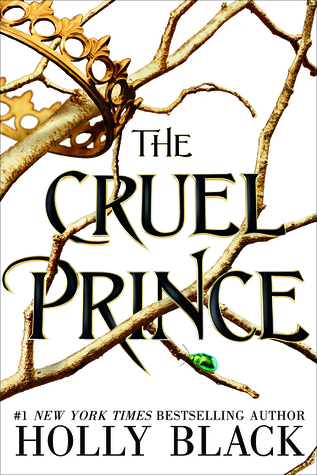 What are you currently reading?
The Cruel Prince by Holly Black
Fantasy, 384 pages
Published January 2, 2018 by Little, Brown
add to goodreads
I've had this book going on in the background for several weeks because it's a buddy read (that's going rather slowly - but only because we're two ridiculously busy people). So far I am really, really liking this. Should I have ever doubted Holly Black? Now I have free reign to finish the book, so I'm hoping to do so in the next week or so!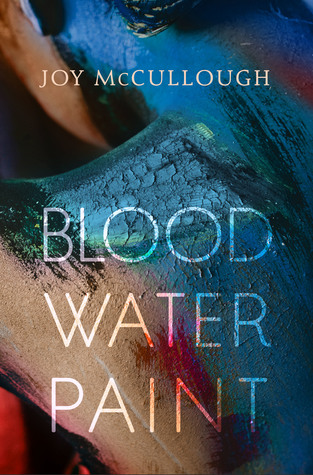 What did you recently finish reading?
Blood Water Paint by Joy McCullough
Historical Fiction in Verse, 304 pages
Published March 6, 2018 by Dutton
add to goodreads
|
read my review
My rating:
★★★★
This was such a fascinating book in verse about the seventeenth century, female Italian painter Artemisia Gentileschi who is particularly remembered for taking her rapist to trial. The verse is sharp, the prose is soft and whispering, and it's just an incredible book. That said, it could be confusing, and it took me a while to figure out how to connect with it.
I'm pretty proud of my review (it has pictures of her paintings!), you can check it out here.
Children of Blood and Bone by Tomi Adeyemi
Fantasy, 448 pages
My rating:
★★★★
I just finished this one and I'm still gathering my thoughts. I'm very picky about fantasy. Because, weirdly, I get bored when things are too plot-based. I need strong characters. This one, while it did have quite a wild and adventurous plot (which I can't say I followed super well, tbh), also has complex characters who grow a lot, and I think that's why I liked it so much. Also the audiobook narrator, Bahni Turpin, does an incredible West African accent that added a lot to the atmosphere of the story. I would definitely recommend that!
What do you think you'll read next?
Monday's Not Coming by Tiffany D. Jackson
Contemporary, 448 pages
May 22, 2018
from Katherine Tegen Books
add to goodreads
Since I just finished
Children of Blood and Bone
on audio, the next book I start will probably also be on audio. I was hoping to listen to
I Have Lost My Way
, but I don't think it will be available to booksellers on Libro.fm until the release date next week, and it wouldn't be bad to get ahead on a May title! I honestly don't know a lot about this but I'll let you know what I think!