This month I don't have any reviews of upcoming books, but there are a few I've started and am excited about! I'll be participating in in April's #30DayBookBinge hosted by Misty @ TheBookRat, so I'm hoping to get through a good amount of these!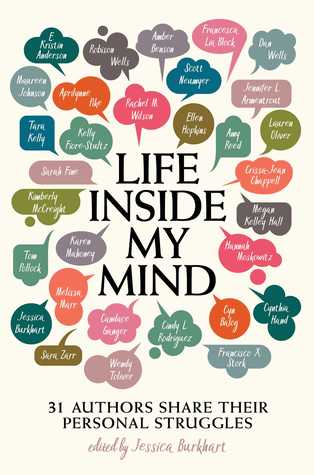 Life Inside My Mind: 31 Authors Share Their Personal Struggles, edited by Jessica Burkhart
Nonfiction Anthology, 320 pages
April 10, 2018 from Simon Pulse
As someone on the cusp of the iGen generation who has suffered from severe anxiety from the age of 14, I am acutely aware of the increasing prevalence of anxiety and other mental health concerns among teens in this day and age. I've started reading some of these short essays from authors like Lauren Oliver and Ellen Hopkins, and find it both scary and comforting to see a lot of my struggles reflected back at me. I hope that this book will mean a lot to teens who feel alone and out of control of their minds.
Fantasy, 352 pages
April 24, 2018 from Wednesday Books
It seems like this book has been in every blog post I've made (lol) but for good reason! The reviews of this standalone nordic fantasy, described as Vikings meet Wonder Woman, promise that this book has the element of surprise on its side. Seeing as Fantasies tend to blend together for me, I'm counting on this one being unique. So far, the first couple chapters are an engaging (if brutal) start!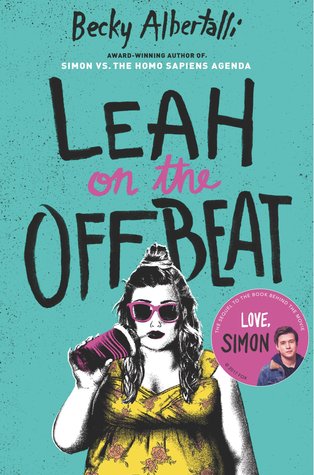 Leah on the Off Beat by Becky Albertalli
Contemporary, 352 pages
April 24, 2018 from Balzar + Bray
Did y'all see Love, Simon yet?? I've seen it twice and I'm absolutely enamored (and I'm hoping to post a review here soon). If Leah's story is even a shred as wonderful as Simon's, I will be the happiest book nerd ever. Also yes, please and thank you to plus size rep.
Historical Fantasy/Horror, 464 pages
April 3, 2018 from Balzar + Bray
add to goodreads
I'm so bummed that I couldn't get my hand on this one sooner. It checks so many boxes: it's historical fiction set in the Post Civil War era, but with zombies and conspiracies, and a bi-racial main character that's navigating all this and race politics. So. Yes please.
Contemporary, 432 pages
April 3, 2018 by Simon Pulse
I'm not super sure about this one, but I'm throwing it on the list because I enjoyed reading Bennett's Alex, Approximately earlier this year, so I'm down to check this one out. It's seems to be a little bit Romeo and Juliet and a little bit camping. Okay!
What books are you looking forward to this month?