Hello lovely bookish friends!
So apparently in addition to trying to read every day this month, I'm trying to blog every day, too! (Does that count as Blogtober? Newbie here) (Also: *knocks on wood*)
I've been wanting to start a mini reviews series on my blog for a while -- and I have some reviews that are long, long overdue...
These are not them. Instead, in honor of last week's
announcement of the National Book Award 2018 Longlist for Young People's Literature
, I want to highlight those books. I
believe
that of the 10 longlisted titles, 4 are Young Adult Fiction (the others are Middle Grade or Non Fiction) and of those 4 I have read 3. They are all excellent, excellent books and one is even my favorite book of the year so far!
So without further ado, here are the three NBA finalists I want to highlight: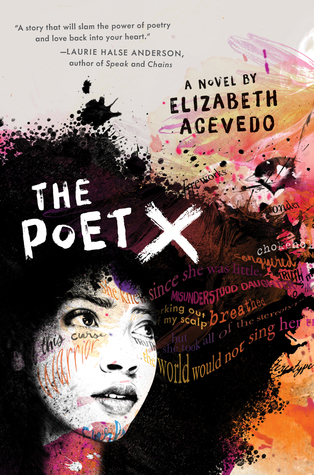 The Poet X by Elizabeth Acevedo
Young Adult/Verse, 368 pages
Published March 6, 2018 by HarperTeen
add to goodreads
My rating:
★★★★
This book won me over with it's beautiful and powerful words about the beauty and power of words. It is in many ways a love poem to poetry itself, although it is also a story about the daughter of Dominican immigrants in New York, and the juxtaposition of her self-discovery and the feelings of shame and smallness imposed by a strict Catholic upbringing. It is a story about finding one's voice that I think will resonate with a lot of people, especially young women, even if their circumstances and upbringing are different.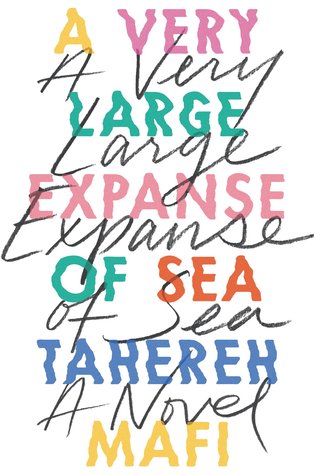 A Very Large Expanse of Sea by Tahereh Mafi
Young Adult Fiction, 320 pages
October 16, 2018
from HarperTeen
add to goodreads
My rating:
★★★★
★
Even though this is 100% my favorite book of the year, every attempt so far to put my love for it into words has come out miserably insufficient. The story follows Shirin, a Muslim American teenager going to high school following the September 11 attacks in New York City. The book exposes both the blatant racism that Muslim Americans faced/still face, as well as the more subtle microaggressions that you might not see if not for seeing though Shirin's fierce but vulnerable eyes. The rawness with which Tahereh pours out a story which is very clearly rooted in her own experience is tangible. It's beautiful, breathtaking, heartbreaking, and so so much more.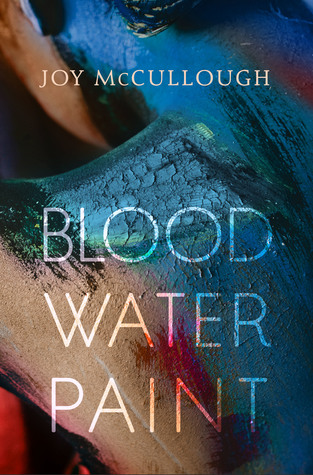 Blood Water Paint by Joy McCullough
YA Historical Fiction/Verse, 304 pages
Published March 6, 2018 by Dutton
add to goodreads
My rating:
★★★★
This is a beautiful and fascinating book in verse about 17th century painter Artemisia Gentileschi, known both for bring realism to women in painting and also for bringing her rapist to trial.
I wrote a
review of it that I'm very proud of
(pictures included!) and I want to share an excerpt of it here:
The current social climate, where we are starting to have a more serious and open conversation about injustices toward women like sexual assault and rape, adds urgency and relevence to this story. I was curious but reluctant about what this would add to the conversation, since I don't think anyone doubts that women

used to

have it hard in the seventeenth century. After reading this book...

I am learning to appreciate the importance of remembering women in history who, yes, may have been victims, but who had the courage to go against the grain of society and fight for justice and a better life.

Artemisia is punished and shamed for trying her rapist in court -- and it may be different for women today, but there are still undeniable consequences to pressing charges against a rapist today that discourage women from doing so.





You begin to realize not as much has changed as you think, but you also draw strength from the women in history who have persisted, just as Artemisia draws from her mother's tales of Susanna and Judith.
I would also really like to check out Hey, Kiddo and We'll Fly Away before the announcement! Do you have any opinions on these books or others on the longlist? Do you like to follow book awards? Let me know below!
Thanks for stopping by!