Hello bookish friends!
This week's
Top Ten Tuesday
prompt is to talk about the longest books we've read. However, I can tell you what those are in one sentence: Harry Potter and Ellen Hopkins. At least according to Goodreads' page counts, and I don't have a better way of measuring.
I thought it would be fun, then, to look at the longest books on my TBR... any maybe re-evaluate how much I want to read them.
I made this list by first organizing all the books on the Goodreads "want-to-read" shelf by page count, regardless of whether it's something I own or just added on a whim.
Here are the books:
10. Shadow Scale by Rachel Hartman (602 pages)
YA Fantasy, 602 pages
Published March 10, 2015 by Random House
add to goodreads
I can verify that this book is an absolute BRICK. Which is probably the main reason I haven't read it yet since I adore, adore, adore Seraphina.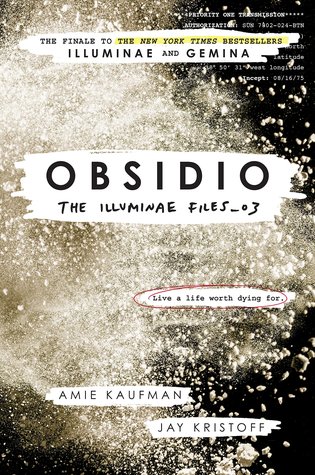 9. Obsidio by Jay Kristoff and Amie Kaufman (615 pages)
YA Science Fiction, 615 pages
Published March 13, 2018 by Knopf Books for Young Readers
add to goodreads
I haven't read Gemina yet, but good to know they only get bigger...! That said, this book is multimedia so it's not just 615 pages of words.
8. The Bone Clocks by David Mitchell (624 pages)
Fiction/Fantasy, 624 pages
Published September 2, 2014 by Random House
add to goodreads
I added this to Goodreads mostly because I was interested in reading Cloud Atlas. It's not that I actively
don't
want to read it, but I doubt I'll ever really get to this one.
7. The Once and Future King by T.H. White (639 pages)
Historical Fantasy, 639 pages
First published 1958
add to goodreads
Cornelia Funke called this the single most influential thing she has ever read. Victoria Schwab rated it 5 stars. I want. (Also I think it is a bind up of four shorter installments, which somehow makes it feel a little less intimidating.)
6. The Name of the Wind by Patrick Rothfuss (662 pages)
Fantasy, 662 pages
Published April, 2007 by Penguin
add to goodreads
I'm so scared to read this, to be honest. I know everyone and their mother adores it, but I'm not sure if it's for me. I do own the audiobook of this, so I'll probably give it (another) shot at some point.
5. Inkdeath by Cornelia Funke (699 pages)
MG Fantasy, 699 pages
Published September 28, 2007 by Chicken House
add to goodreads
This one is middle grade, so I feel like the page count is a bit deceptive! That said, I think this is the longest (and least popular) in the series, which makes me feel no big hurry to get to it.
4. Lady Midnight by Cassandra Clare (720 pages)
YA Fantasy, 720 pages
Published March 8, 2016 by Simon & Schuster
add to goodreads
Oh man I forgot how long Cassie Clare's books are. I used to read them repeatedly, and now I think it's been actual years since I've read one! That said, I'm still really excited for this one.
3. Twilight/Life and Death by Stephanie Meyer (728 pages)
YA Paranormal, 728 pages
Published October 6, 2015 by Little, Brown
add to goodreads
This one shouldn't really count, because when (if) I read this I'll just read the Life and Death side and not reread Twilight. But this is what Goodreads says, sooo...
2. The Passage by Justin Cronin (766 pages)
Science Fiction/Horror, 766 pages
Published June 8, 2010 by Ballantine
add to goodreads
This is probably actually the longest book on this list. Also I don't like horror. I think I'm going to go ahead and remove this from my TBR shelf.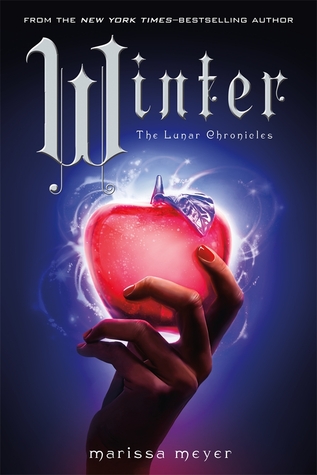 1. Winter by Marissa Meyer (827 pages)
YA Science Fiction/Fantasy, 827 pages
Published November 10, 2015 by Macmillan
add to goodreads
This is why I haven't finished this series. That is all.
Do you have any long books on your TBR that are collecting dust? Do you prefer longer books or shorter books? Let me know below!